We are a Martial Arts Academy that specializes in Brazilian Jiu Jitsu
We offer Jiu Jitsu and Kickboxing Classes!
We are the only Brazilian Jiu Jitsu and Kickboxing Academy in Montezuma County. If you want to learn a new skill and get in shape, come check us out! Walk-ins are welcome and your first class is free!
Text or call us at (970)-946-7889.
OR:
Click here to seek more information and Contact us or call (970) 403-5238 anytime.
What happens in our Kickboxing classes?
In our classes you will learn techniques from Muay Thai, Boxing and American Kickboxing. You will learn self-defense and gain cardio-conditioning strength. We get to hit pads with each other while learning confidence and coordination.
Who are the coaches?
All classes are taught by Thomas Lindsay and Rex Allen. They have over 15 years of experience in Brazilian Jiu Jitsu.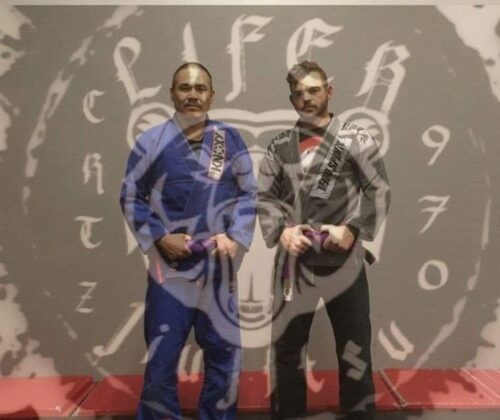 What is our Schedule?
Kickboxing: Monday through Friday from 6-7 pm
Jiu Jitsu: Monday through Friday from 7-8 pm
Open mat is from 9-11 am on Saturdays
What are our prices?
COMBO CrossFit, Kickboxing and Jiu Jitsu unlimited membership: $130 a month for adults and $95 for teens
Brazilian Jiu Jitsu and Kickboxing Classes unlimited: $80 a month for adults and $60 for teens
Kickboxing only: $60 a month for adults and $40 for teens
Punch passes for any 10 classes is $120